After being shut down twice, the instagram account @votes4nudes gained 5000 followers in just 24 hours. The instagram handle now has 10.5k followers, has beef with Harper and is encouraging people to vote by the boat loads. Having been interviewed by Maxim, Notable and VICE, the mysterious leader that goes by the pseudonym "Jessica Simps" talked with Culture Toronto this morning from Montreal:
It takes a special kind of desperation that brings people to get nude on camera and they have Culture Toronto's support on this one - we all want Harper gone. Jessica is a student of sexuality in university, and she is all for strategic voting. In 2011, 39% of eligible people that could've voted didn't. Harper won with just 24% of people voting - 24% of people that could bring themselves to care enough to carve out the Canada they want while their competition complained about their vote not mattering.
Do you have any feelings in you regarding the freedom to wear whatever you want, religious and non-religious? Do you care about discrimination against refugees coming into Canada, where only the good looking or those of a particular religion are allowed? Any care for the indigenous women that keep going missing, and which Harper just brushes off? Do you want equal opportunities for men and women? Your vote matters. The machine keeping anti-Harper voters feeling oppressed costs at least 8 million.
Don't knock Jessica before you hear what she has to say in the exclusive interview above.
For those that haven't found the motivation to cast your vote against Harper, there's always this when all else fails: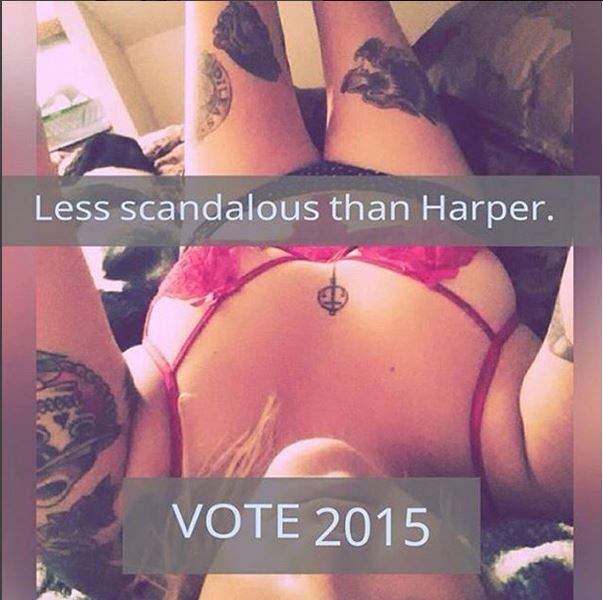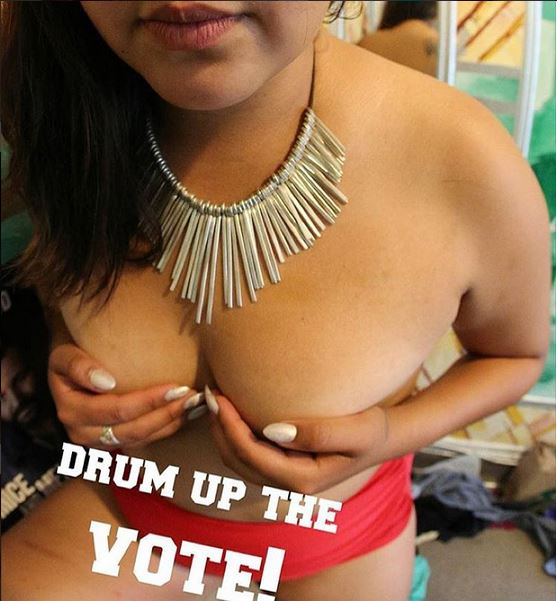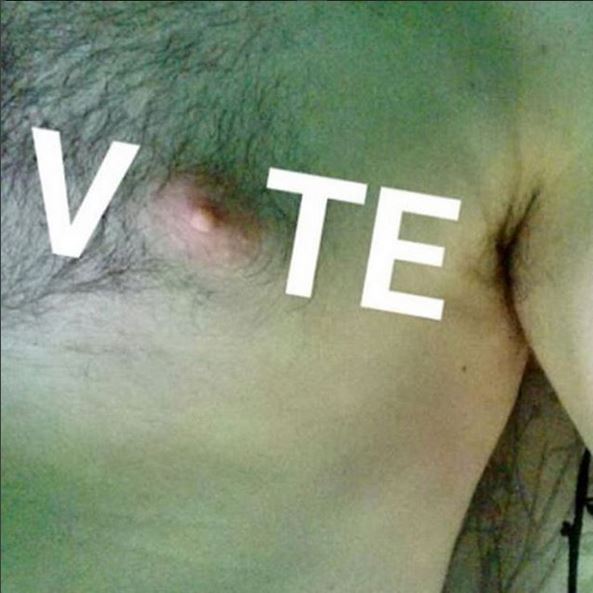 What do you think? Whatever it takes to get votes?