A message from the teams at Culture Toronto and Lan Lords:
Thank you for your continued trust regarding selecting the very best activities for the various events we have from falconry to anime screenings and smashbros. What we're going to do is have a giant "lan-style" Nintendo switch Brawlhalla and Smashbros party with Lan Lords. After previous successes, we decided to upgrade our gaming partner for even more competitive yet friendly play the way we grew up.
Featuring*:
A friendly non-toxic day of Videogames downtown Toronto

A Culture Toronto experience geared towards meeting people, mixing, and winning prizes for both winning and just being awesome humans

A fantastic eSports facility booked for all of us to compete and also play casually

Prizes for things such as BEST SINGLES, BEST DOUBLES, MOST SPIRIT, BEST COACH and more!

Singles, Doubles and Casual Play

12-8pm

1 free slice of Japanese Cheesecake courtesy of HCafe Japanese Cafe

All attendees must Bring Your Own Controller (BYOC) for themselves and perhaps a new friend as well
*This schedule is subject to change as plans and performers are finalized


Hello all!! We have an exciting update for our day of tournament play in both Brawlhalla and Smashbros!! Also, prizes & CASH4SMASH prize pool!

Culture Toronto x Lan Lords Smashbros & Brawlhalla Tournament Format,
For both Brawlhalla and Smashbros:
1. Players will begin by playing one best of 3 match that will be randomly selected.
2. The winners and losers of the match will be divided into a 'Pro' and 'Joe' group.
Winners will be in the 'Pro' group and Loser will be in the 'Joe' group.
3. Everyone will be paired with with a Joe or a Pro and will be entered into a Doubles tournament together.
4. A singles tournament will then be held with everyone together
Doubles & Singles Tournament Rule set for both Smashbros and Brawlhalla:
Items will be OFF for the respective matches during the tournaments
Double Elimination Format
3 Stock/Lives for both games
FOR SMASH Bros: Only Map types 'Battlefield' and 'Omega' will be used throughout the tournament to keep things simple. I.e any map can be used as long as it is set to 'Battlefield' or 'Omega' mode.
Winner of each match chooses the stage type.
Each match is best of 3
Winners Finals, Losers Finals and Grand Finals will be best of 5.
Prizes will include:
posters, plaques, art and pins from Culture Toronto's artist collective (Studio Otesei) for BEST SINGLES, BEST DOUBLES, MOST SPIRIT, BEST COACH as well as $5/head for the Smashbros tournament prize pot to be split between first, second and third place winners.
The event will get more competitive as people know each other and the day goes on!
WHERE and WHEN:
LANLORDS - 703R Bloor St W.Rear Basement, Toronto, ON, M6G1L5
Saturday June 22nd, 12:00 - 8:00pm
Pricing:
$30 + HST for 1 ticket

$25 + HST for 1 ticket if you're bringing a Nintendo Switch

VIP members come free in addition to all the other VIP perks - you can ask how to become one if you know one.
FAQ
Q: When will I receive my tickets?
A: We don't actually send out physical tickets. When you buy your tickets, we put your name on a guest list while you are sent a digital confirmation of your purchase.
Q: Do I have to cosplay?
A: Of course you don't! Come any way you want. This event is cosplay friendly though so expect pictures to be taken of you.
Q: Is this a family friendly event?
A: Yes it is intended to be!
Q: Is there a refund policy?
A: We have a no refund policy but if you explain your situation, we can usually figure something out.


CHALLENGERS OF TORONTO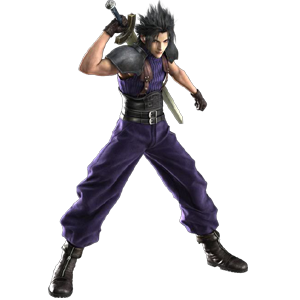 Farfie
I'm most looking forward to
Singles (1 on 1)
rainCrash
I'm most looking forward to
Doubles (2 on 2)
TommyGunz
I'm most looking forward to
Casual / friendly
RED QUEEN
I'm most looking forward to
Doubles (2 on 2)
snedex
I'm most looking forward to
Doubles (2 on 2)
Allori
I'm most looking forward to
Singles (1 on 1)
Itzeen
I'm most looking forward to
Casual / friendly
Sumith
I'm most looking forward to
Casual / friendly
Winkergirl
I'm most looking forward to
Casual / friendly
Mr.Gage
I'm most looking forward to
Casual / friendly
Samchi
I'm most looking forward to
Casual / friendly
Paper
I'm most looking forward to
Casual / friendly
Neceal
I'm most looking forward to
Casual / friendly
Norcent
I'm most looking forward to
Casual / friendly
SharingField
I'm most looking forward to
Singles (1 on 1)
Ripperroo
I'm most looking forward to
Singles (1 on 1)
Wolfgain
I'm most looking forward to
Singles (1 on 1)
Arejay1337
I'm most looking forward to
Casual / friendly
HumanRamp
I'm most looking forward to
Casual / friendly
Shadow
I'm most looking forward to
Singles (1 on 1)
Neil
I'm most looking forward to
Casual / friendly
Lacarado
I'm most looking forward to
Singles (1 on 1)
zBoxie
I'm most looking forward to
Singles (1 on 1)
Zipperable
I'm most looking forward to
Singles (1 on 1)
Lucid
I'm most looking forward to
Singles (1 on 1)
RogueElf
I'm most looking forward to
Singles (1 on 1)
Xesty
I'm most looking forward to
Singles (1 on 1)
Wizzy
I'm most looking forward to
Singles (1 on 1)
Poi
I'm most looking forward to
Singles (1 on 1)
Metalx2
I'm most looking forward to
Singles (1 on 1)
Shadowrohan
I'm most looking forward to
Singles (1 on 1)
Luke
I'm most looking forward to
Casual / friendly
Lionovik
I'm most looking forward to
Casual / friendly
Oyamjo
I'm most looking forward to
Singles (1 on 1)
Magus900
I'm most looking forward to
Casual / friendly
Yo napper
I'm most looking forward to
Casual / friendly
Legacy40k
I'm most looking forward to
Casual / friendly
Yuen101
I'm most looking forward to
Singles (1 on 1)
Ren
I'm most looking forward to
Singles (1 on 1)
Kutao
I'm most looking forward to
Singles (1 on 1)
Pin
I'm most looking forward to
Singles (1 on 1)
Matt
I'm most looking forward to
Casual / friendly
LazyPie
I'm most looking forward to
Casual / friendly
darkchaos
I'm most looking forward to
Singles (1 on 1)
Zach87
I'm most looking forward to
Singles (1 on 1)
Krug
I'm most looking forward to
Singles (1 on 1)
Crissray
I'm most looking forward to
Casual / friendly
Smeg Griffin
I'm most looking forward to
Casual / friendly
Mufausa
I'm most looking forward to
Singles (1 on 1)
Merry
I'm most looking forward to
Singles (1 on 1)
em
I'm most looking forward to
Singles (1 on 1)
Slipknotdriver4
I'm most looking forward to
Casual / friendly
Joe
I'm most looking forward to
Casual / friendly
Mr.Moo
I'm most looking forward to
Singles (1 on 1)
Ratbud
I'm most looking forward to
Doubles (2 on 2)
Kstor
I'm most looking forward to
Singles (1 on 1)
Iggy Boo
I'm most looking forward to
Singles (1 on 1)
LokerSenpai
I'm most looking forward to
Singles (1 on 1)
Henta1&Harambe
I'm most looking forward to
Singles (1 on 1)
Jpvillague
I'm most looking forward to
Casual / friendly
Musaliwa
I'm most looking forward to
Casual / friendly
TheRadmore
I'm most looking forward to
Doubles (2 on 2)
Boomboombam
I'm most looking forward to
Doubles (2 on 2)
VVerewolf
I'm most looking forward to
Singles (1 on 1)
Pink
I'm most looking forward to
Casual / friendly
Coffee
I'm most looking forward to
Casual / friendly
JUJU
I'm most looking forward to
Doubles (2 on 2)
SpaceDorito
I'm most looking forward to
Singles (1 on 1)
FlameBaron
I'm most looking forward to
Singles (1 on 1)
jAxXx0n
I'm most looking forward to
Singles (1 on 1)
Culture Toronto Experiences