Featuring*:
A friendly non-toxic day of smashbros with both friendly and casual areas

A Culture Toronto experience geared towards meeting people, mixing, and great prizes

A fantastic eSports facility, Ministry of Game, with the stage all to us

A complimentary 30 minute pass of play at MoG, redeemable at any time

Prizes for BEST SINGLES, BEST DOUBLES, MOST SPIRIT, BEST COACH and more!

Singles, Doubles and Casual Play

12-8pm access to MoG for dedicated Smashbros play (even if tournament ends early)

1 free slice of Japanese Cheesecake courtesy of HCafe Japanese Cafe

All attendees must Bring Your Own Controller (BYOC) and casual play on solid monitors is available if you Bring Your Own System (BYOS)
*This schedule is subject to change as plans and performers are finalized
From falconry and sword fighting, to our signature event Foolish For Ghibli, we've brought you a lot of exciting events over the years that are true to our values of best-in-class experiences, epic fun and meaningful connections but so far, we have never done a videogame focused event.

Imagine a very unique, very friendly yet competitive gaming event with prizes. Many people show up, get to know each other and then enjoy an epic gaming session based on skill and interest. If you can't wait to duke it out in Singles, you will get that chance. If you are dying to play Doubles, you will get that chance. If you just want to hang out and have fun playing Smashbros casually, there is a station for that! If you're no stranger to Smashbros meetups, we would be friendlier than your average game night / tournament, but we will be providing the very best gaming experience we can, in a fantastic facility, and nobody will play twice and be twiddling their thumbs for the rest of the day. We'll have both casual corner where other games are welcome and competitive stage going all day for smash. This is more of a giant rewarding mixer than a cut-throat tournament (though we do hope people with skills with come out and show us what's up).
Match Style and Rules For The Olympians Among Us
This is a casual event and the primary goal of this event is to have fun and bring the community closer together. HOWEVER, we do have some rules even though the exact play style will be revealed at a later point in time. Casual play is obviously not monitored and up to you, but Singles and Doubles and special rounds will be like so:
Best of 3 (first to 2 wins)

Grand final matches will be best of 5 (first to 3 wins)

Switching characters is allowed.

All characters are legal

Set to ON: Teammate Highlight, Stage Hazards

Set to OFF: Custom Balance, Final Smash Meter, Spirits, Items, Damage Handicap, Stage Morph, Underdog Boost, Pause, Team Attack

Set to NONE: Radar, Items
The event will get more competitive as people know each other and the day goes on!
WHERE and WHEN:
Ministry of Game, 1860 Wilson Ave, North York, ON M9M 3A7
Saturday March 23rd, 12:00 - 8:00pm
Pricing:
$35 + HST Normal Tickets

$45 at the door
FAQ
Q: When will I receive my tickets?
A: We don't actually send out physical tickets. When you buy your tickets, we put your name on a guest list while you are sent a digital confirmation of your purchase.
Q: Do I have to cosplay?
A: Of course you don't! Come any way you want. This event is cosplay friendly though.
Q: Is this a family friendly event?
A: Yes it is intended to be!
Q: Is there a refund policy?
A: We have a no refund policy but if you explain your situation, we can usually figure something out.


CHALLENGERS APPROACHING!!!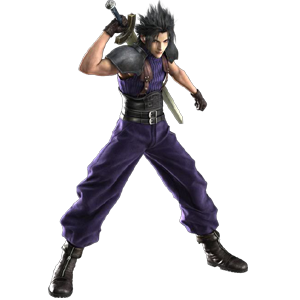 Farfie
I'm most looking forward to
Singles (1 on 1)
rainCrash
I'm most looking forward to
Doubles (2 on 2)
TommyGunz
I'm most looking forward to
Casual / friendly
RED QUEEN
I'm most looking forward to
Doubles (2 on 2)
snedex
I'm most looking forward to
Doubles (2 on 2)
Allori
I'm most looking forward to
Singles (1 on 1)
Itzeen
I'm most looking forward to
Casual / friendly
Sumith
I'm most looking forward to
Casual / friendly
Winkergirl
I'm most looking forward to
Casual / friendly
Mr.Gage
I'm most looking forward to
Casual / friendly
Samchi
I'm most looking forward to
Casual / friendly
Paper
I'm most looking forward to
Casual / friendly
Neceal
I'm most looking forward to
Casual / friendly
Norcent
I'm most looking forward to
Casual / friendly
SharingField
I'm most looking forward to
Singles (1 on 1)
Ripperroo
I'm most looking forward to
Singles (1 on 1)
Wolfgain
I'm most looking forward to
Singles (1 on 1)
Arejay1337
I'm most looking forward to
Casual / friendly
HumanRamp
I'm most looking forward to
Casual / friendly
Shadow
I'm most looking forward to
Singles (1 on 1)
Neil
I'm most looking forward to
Casual / friendly
Lacarado
I'm most looking forward to
Singles (1 on 1)
zBoxie
I'm most looking forward to
Singles (1 on 1)
Zipperable
I'm most looking forward to
Singles (1 on 1)
Lucid
I'm most looking forward to
Singles (1 on 1)
RogueElf
I'm most looking forward to
Singles (1 on 1)
Xesty
I'm most looking forward to
Singles (1 on 1)
Wizzy
I'm most looking forward to
Singles (1 on 1)
Poi
I'm most looking forward to
Singles (1 on 1)
Metalx2
I'm most looking forward to
Singles (1 on 1)
Shadowrohan
I'm most looking forward to
Singles (1 on 1)
Luke
I'm most looking forward to
Casual / friendly
Lionovik
I'm most looking forward to
Casual / friendly
Oyamjo
I'm most looking forward to
Singles (1 on 1)
Magus900
I'm most looking forward to
Casual / friendly
Yo napper
I'm most looking forward to
Casual / friendly
Legacy40k
I'm most looking forward to
Casual / friendly
Yuen101
I'm most looking forward to
Singles (1 on 1)
Ren
I'm most looking forward to
Singles (1 on 1)
Kutao
I'm most looking forward to
Singles (1 on 1)
Pin
I'm most looking forward to
Singles (1 on 1)
Matt
I'm most looking forward to
Casual / friendly
LazyPie
I'm most looking forward to
Casual / friendly
darkchaos
I'm most looking forward to
Singles (1 on 1)
Zach87
I'm most looking forward to
Singles (1 on 1)
Krug
I'm most looking forward to
Singles (1 on 1)
Crissray
I'm most looking forward to
Casual / friendly
Smeg Griffin
I'm most looking forward to
Casual / friendly
Mufausa
I'm most looking forward to
Singles (1 on 1)
Merry
I'm most looking forward to
Singles (1 on 1)
em
I'm most looking forward to
Singles (1 on 1)
Slipknotdriver4
I'm most looking forward to
Casual / friendly
Joe
I'm most looking forward to
Casual / friendly
Mr.Moo
I'm most looking forward to
Singles (1 on 1)
Ratbud
I'm most looking forward to
Doubles (2 on 2)
Kstor
I'm most looking forward to
Singles (1 on 1)
Iggy Boo
I'm most looking forward to
Singles (1 on 1)
LokerSenpai
I'm most looking forward to
Singles (1 on 1)
Henta1&Harambe
I'm most looking forward to
Singles (1 on 1)
Jpvillague
I'm most looking forward to
Casual / friendly
Musaliwa
I'm most looking forward to
Casual / friendly
TheRadmore
I'm most looking forward to
Doubles (2 on 2)
Boomboombam
I'm most looking forward to
Doubles (2 on 2)
VVerewolf
I'm most looking forward to
Singles (1 on 1)
Pink
I'm most looking forward to
Casual / friendly
Coffee
I'm most looking forward to
Casual / friendly
JUJU
I'm most looking forward to
Doubles (2 on 2)
SpaceDorito
I'm most looking forward to
Singles (1 on 1)
FlameBaron
I'm most looking forward to
Singles (1 on 1)
jAxXx0n
I'm most looking forward to
Singles (1 on 1)
Culture Toronto Experiences